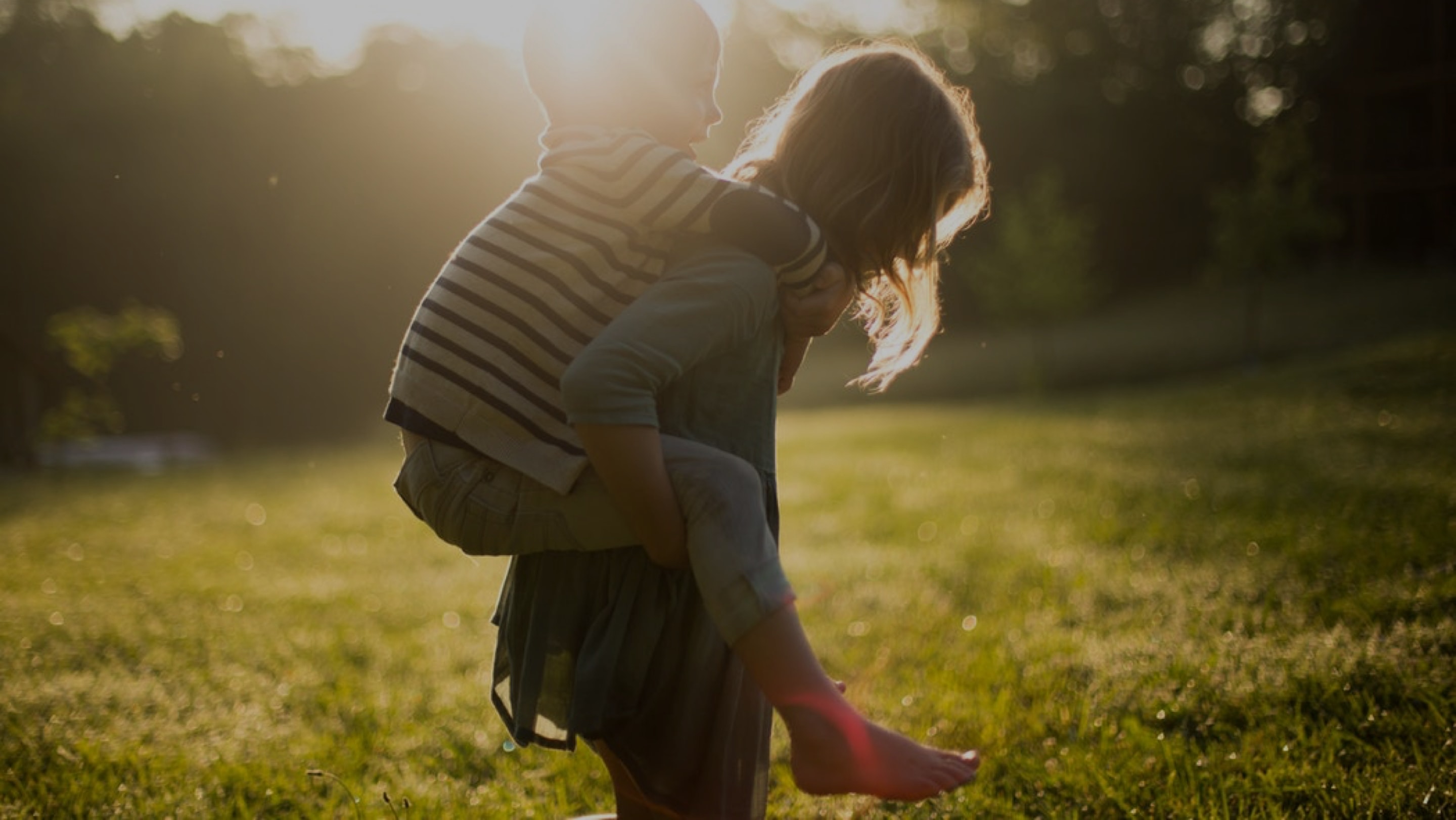 Helping make the Kiwibank website more for the people.

A rethink of how Kiwibank put their customer's needs first — informed the design of a new public website experience.
Rolling out progressively over several months it resulted in increased visits, increased time on site and significantly improved conversions.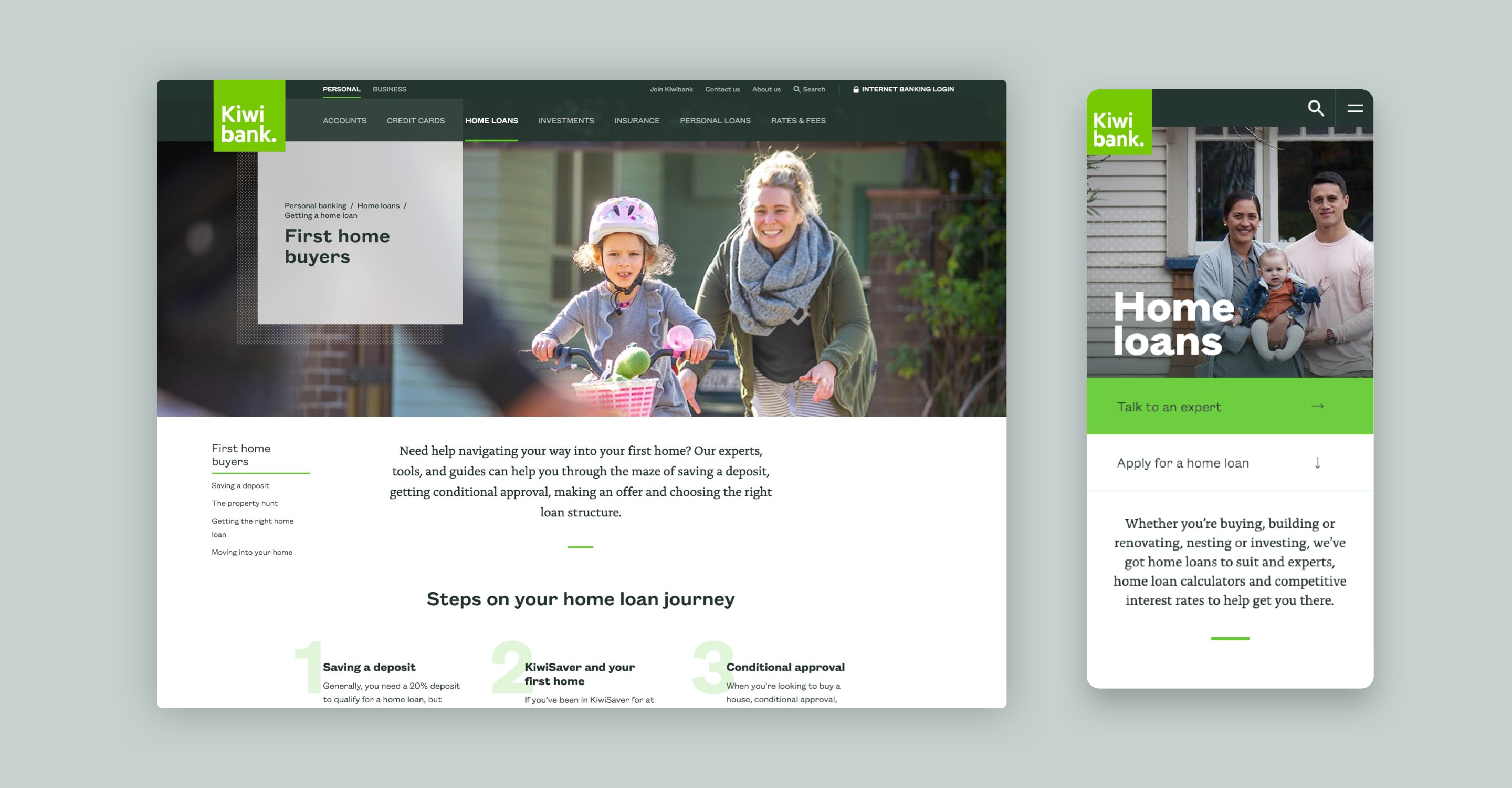 People over products.
Not all bank products are created the same. The information a customer needs to make a decision depends on the context of the product or products they are considering. The research identified the need to provide flexibility around the structuring of content and allow it to adapt to reflect the customer's journey and decision making.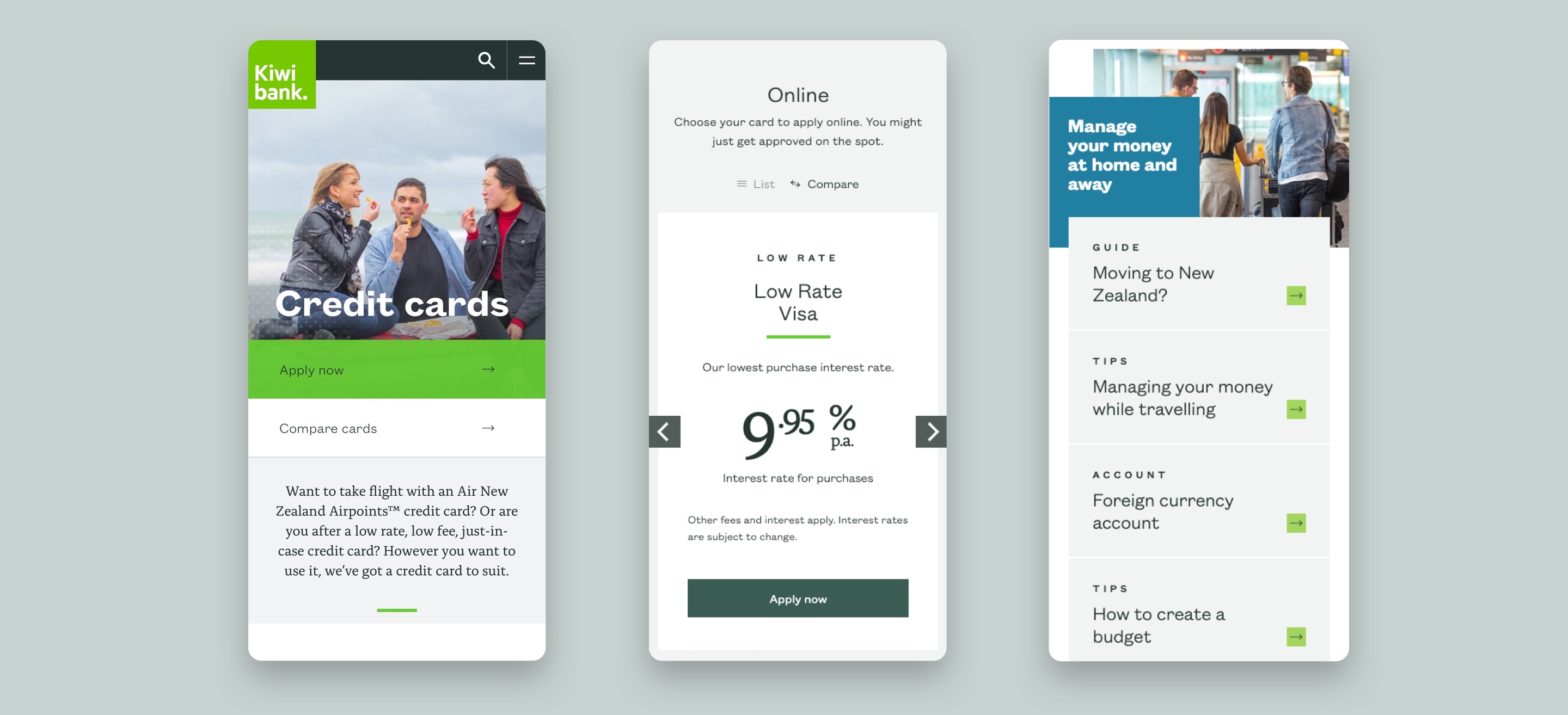 Adaptable customer journeys.
The design allowed flexibility in how content and user flows could be adapted by using components optimised for the interaction, decision, or information it was presenting. This adaptability was provided without impacting the consistency or coherency of the experience for customers across multiple product pathways.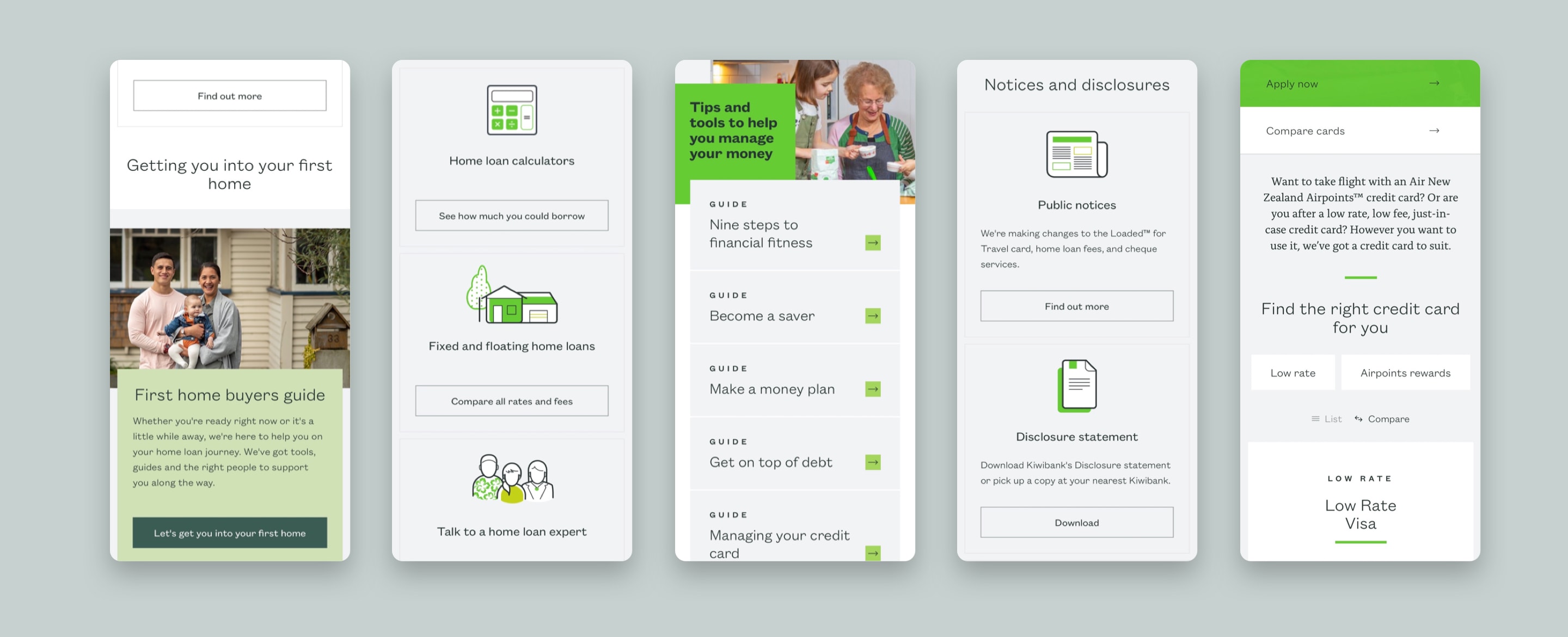 Make it simple and easy for everybody.
Research highlighted that the information and the way it is presented on many banking websites is based on the assumption that customers have a good understanding of what they are consuming. There was often a gap between customers reading the information and understanding it. From the ground up a core experience principle of the design was to support key customers decisions with information relevant and helpful to their needs.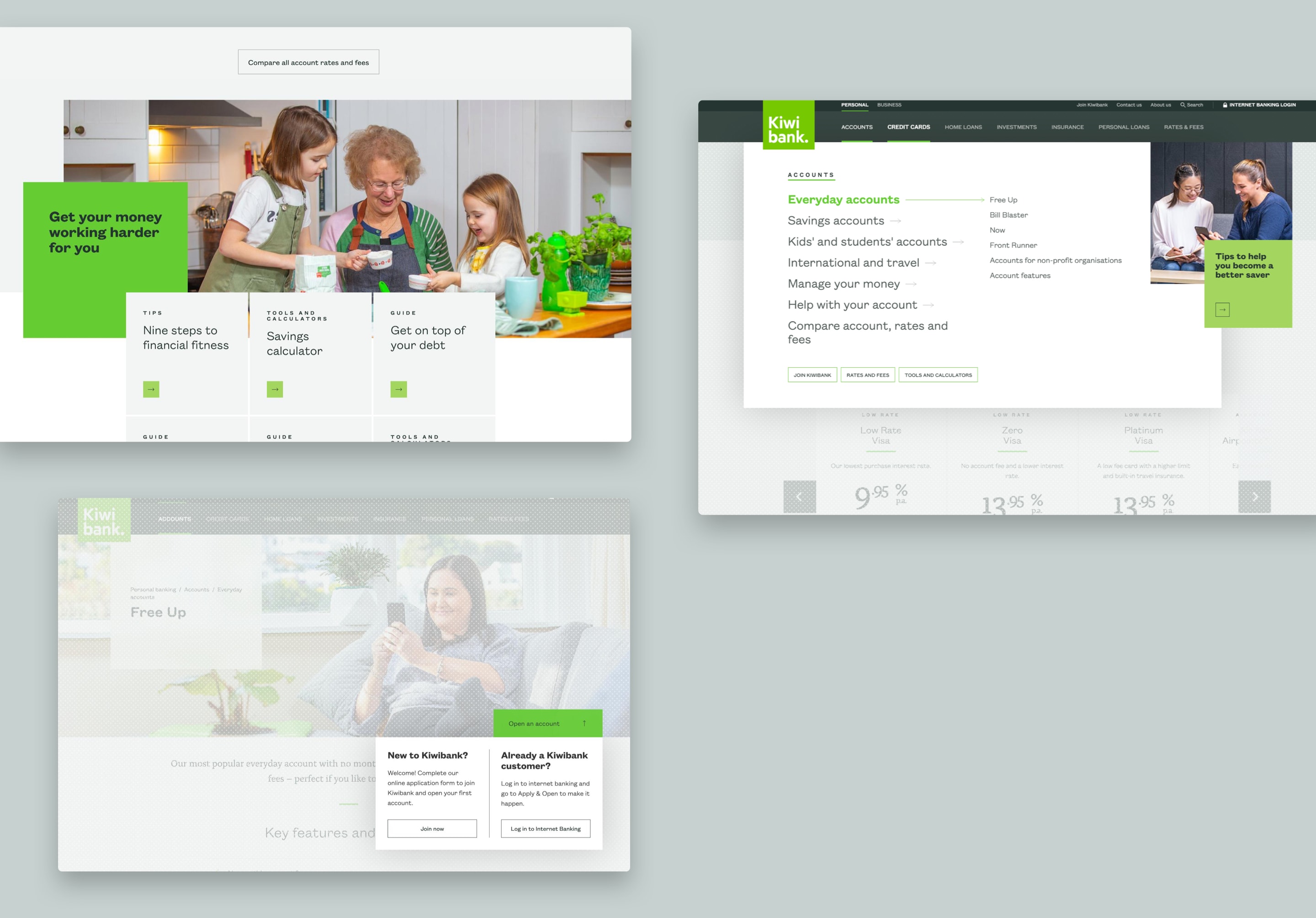 Inclusive.
A critical job highlighted early in the research was to shape the content to reflect the diversity of customers better. The more the website represented customers, the better connected they were to the experience and the information they were receiving. This is a work in progress as Kiwibank progressively rolls out new content.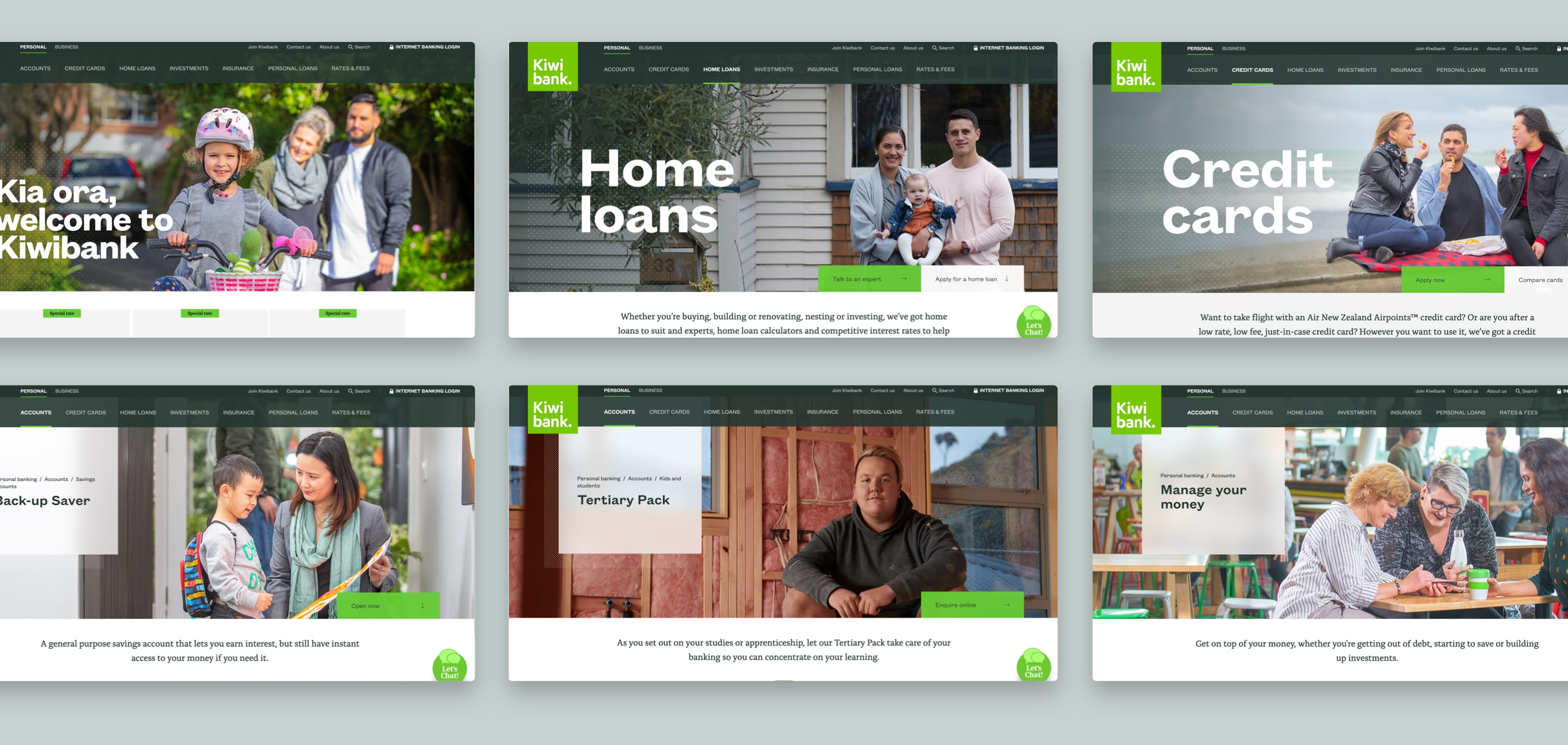 Design System.
The project was an example of how close collaboration between multiple parties leads to positive outcomes. We worked closely with the Kiwibank team and their partners throughout the design and production of an extensive Design System and pattern library. The unified view provided by the Design System enabled a common frame of reference across all parties for the implementation and will ensure ongoing enhancements will be efficiently managed.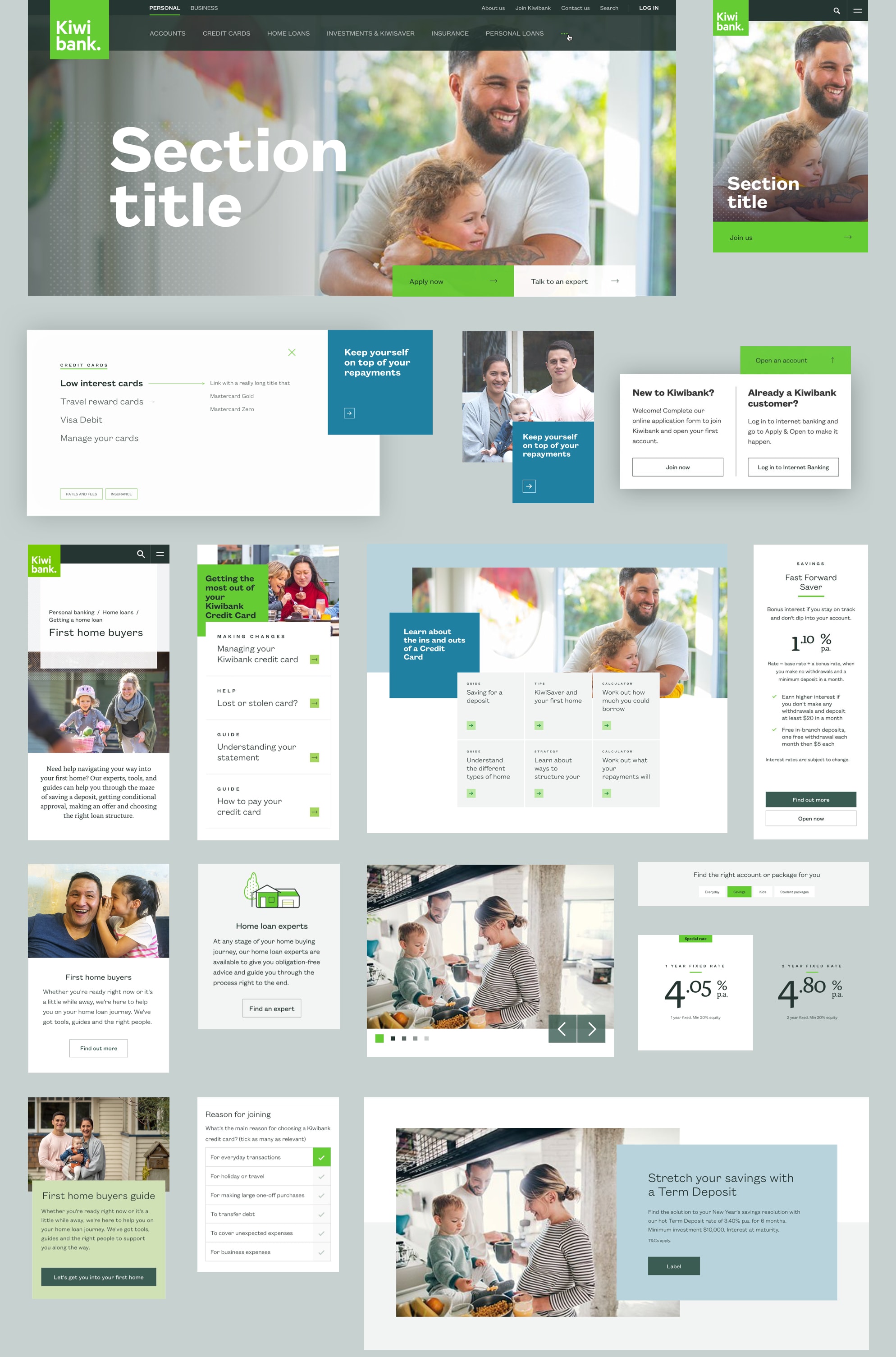 Ongoing enhancements.
The research and design aspects of the project delivered a clear roadmap for progressive enhancement for the Kiwibank team. They will be rolling out new sections of the website over the next few months.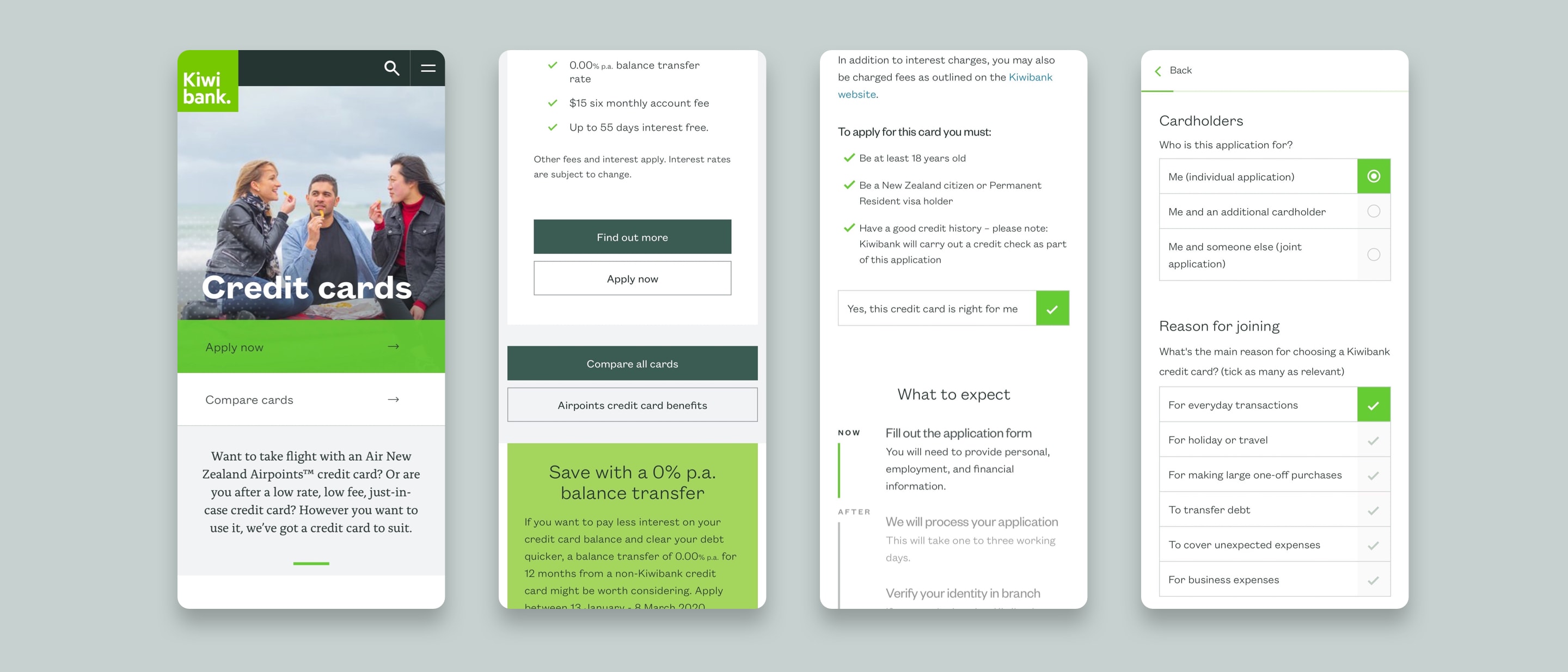 Get in touch about this project and how our Digital Experience Design team can help you research, define, design and deliver a website experience that is better for your customers – and better for your business.
Project Summary
Project: Public website refresh
Capability: Design Research, Interaction Design, UX Design, UI Design, Production, Design Systems