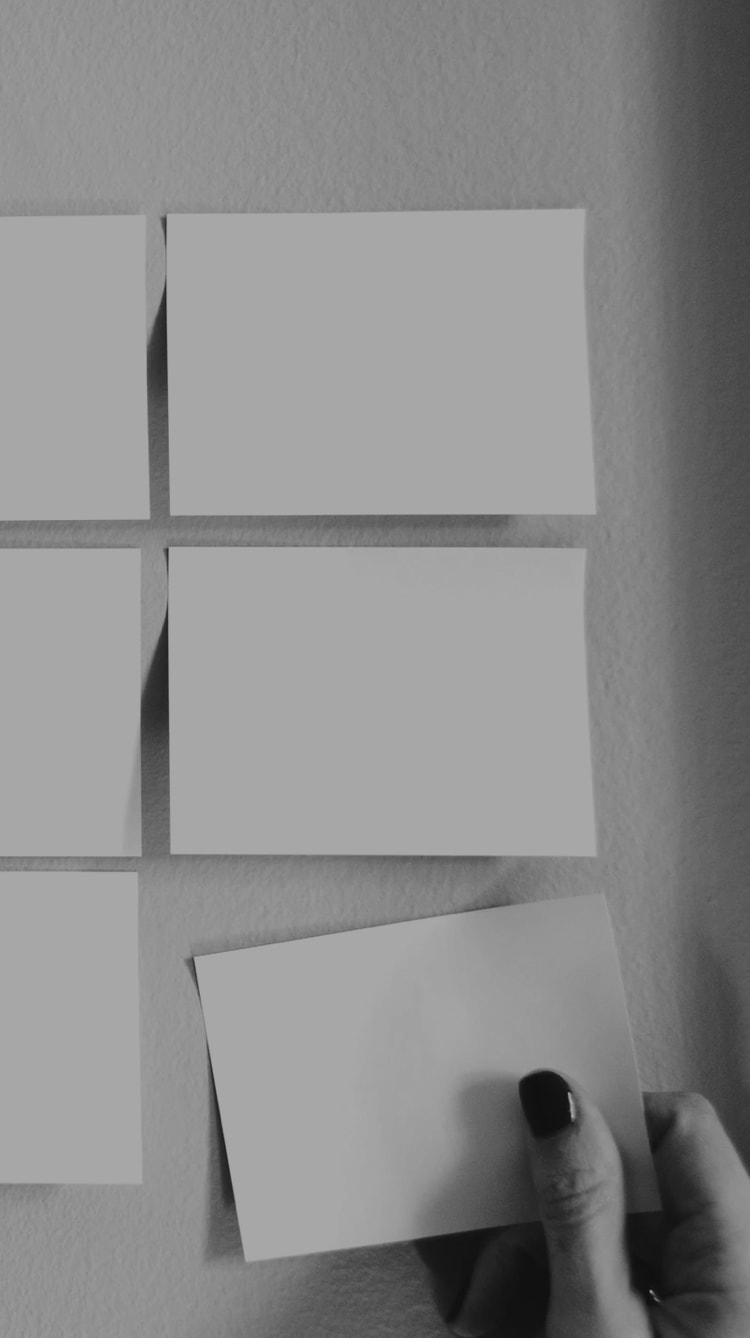 Shaping the organisations of the future.
What is Organisational Experience Design?
Organisational Experience Design (OXD) is the ability to solve organisational problems using human-centred design. It is about re-tooling your organisation to make it run better and deliver on your organisation's goals and customer promises.
The exciting part about uncovering solutions and opportunities by understanding human experiences, perspectives and context, is that it is a wholly inclusive way of engaging your team and stakeholders in future possibilities and pathways to change.
Why it's important.
Businesses are facing levels of complexity and rates of change that have never been experienced before, and it can be overwhelming. Knowing what to focus on, how to structure yourself, and how to achieve the most significant impact in the shortest amount of time can be a difficult road to navigate.
We have heard that "what got us here — won't get us there" for some time, however, organisations are now recognising they need to be future fit, better equipped with structures, capabilities, culture and systems that solve old, current and new problems. We can no longer restructure businesses to reduce costs, only to find the costs inflate again within a short period as old ways of working re-emerge because we haven't created a platform upon which the new ways of working can stick.
Design is being used by organisations to uncover insights about their current and desired future state. There is a talent shortage; however, and these capabilities are difficult to find, build and leverage. Internal teams are mostly concentrating on customer, product and technology experiences, and it's now time to apply this same thinking to the organisation and team members so that any changes are sustainable.
At DNA, we think Organisational Experience Design is critical to enabling business and government to deliver better human outcomes and manage change. We apply core design capabilities and methodologies to solve ever more complex problems at an organisational level.
How DNA works.
Our approach includes supporting you to isolate the step change necessary and navigate through the challenge with an unbiased view. We bring the ability to translate insights and observations into clear pathways that turn the complex into simple, intuitive and useful solutions. We work alongside you, coaching, supporting and undertaking work that closes the gaps between current and future states, allowing you to land on your feet, build capability and reap the benefits more quickly.
Employing a mix of strategic consulting and experience design approaches, we work collaboratively with your team to uncover real insights, real options, practical enablers, and the real feelings about your organisation – from the inside and out. We then support you to co-create and implement solutions with your team so that the chance of success is amplified.
As in our experience design work, we start by getting to know you, your team and your business better so we can truly understand your context and the problems you need to solve. We work with you to generate insights that can be validated and mapped to demonstrate the current and desired future states. Within this activity, we identify the 'moments that matter' for your team, prioritise your opportunity areas, and then co-create and test a series of prototypes in response.
Being able to stretch the thinking of your business – from the top-down and the bottom-up, allows us to help you identify a broader range of opportunities or challenges. Listening to your team and co-designing solutions with them help to identify the most relevant solutions as well as drive greater inclusion, productivity and engagement.
To design a sustainable solution requires asking the questions that challenge the status quo; is that the right approach, the right change, the right policy, the right stance, the right engagement, the right operating model, and will your customers be inspired? You may already be designing solutions for customers that increase their loyalty and engagement with your brand; the opportunity is to extend that by designing systems that enable your teams to more efficiently deliver on what's right for customers, your business and themselves.
What kind of problems does DNA solve?
DNA has long been known for its expertise in uncovering unique insights and using those to solve experience design problems in more human ways through strategy, service, digital, user and experience design. Alongside this, Organisational Experience Design creates the opportunity to illustrate internal and external challenges in context for organisations and to deliver better human experiences for all stakeholders.
Some of the typical problems we might help you solve:
Identifying and developing future-fit capabilities: To understand how to solve the talent shortage and skills gap that you face, we help you identify the future learning and capability needs, structure or job design to future proof your organisation. We also support this effort by helping you put in place strong attraction, recruitment, onboarding and talent management systems so that you are better equipped to retain those that will navigate a strong future pathway for your business.

Re-designing structures, operating models and ways of working: To help you improve or introduce new ways of working, processes, policies, capabilities and technology, we identify enablers and blockers to achieving your strategy, workplace culture aspirations and new engagement models; we help to identify the right operating model for your business that will create strong commercial returns and future proof your business with sustainable, cost-effective models design that ensure you are equipped for the journey ahead

Understanding the employee experience: To uncover enablers, blockers and hacks for change and delivering success, we help build frameworks and solutions that will drive a greater level of engagement and commitment to your business, through identifying how to make the work, the workplace and the brand, more human

Navigating change: Before embarking on or navigating change, organisational design or transformation efforts, we first help you to understand the current state, highlighting the barriers and blockers that must be overcome, and the gap in offer, model, approach or capability that exists; we then help you to understand how best to approach the change you require in ways that will have the most chance of both early impact and sustainable success

Developing inclusive processes, systems and behaviours: Build a sustainable and inclusive approach to leveraging diversity through identifying the enabling and detracting behaviours that are creating non-inclusive pockets in your business. Through gaining insight from your team and partners, we can help you uncover how to set up your business to become a place where people feel they belong.
Never has Einstein's quote been apter that "we cannot solve our problems with the same thinking we used when we created them".
Organisational Experience Design allows you to step outside the day to day and gain insight from the widest contribution possible and design with people at the heart of the process. This helps synthesise challenges, validate opportunities and create solutions that provide the greatest value, engagement, impact and endurance in more human ways.
—
Drop us a line if you want to find out more about Organisational Experience Design, how it works, and why it might be important.