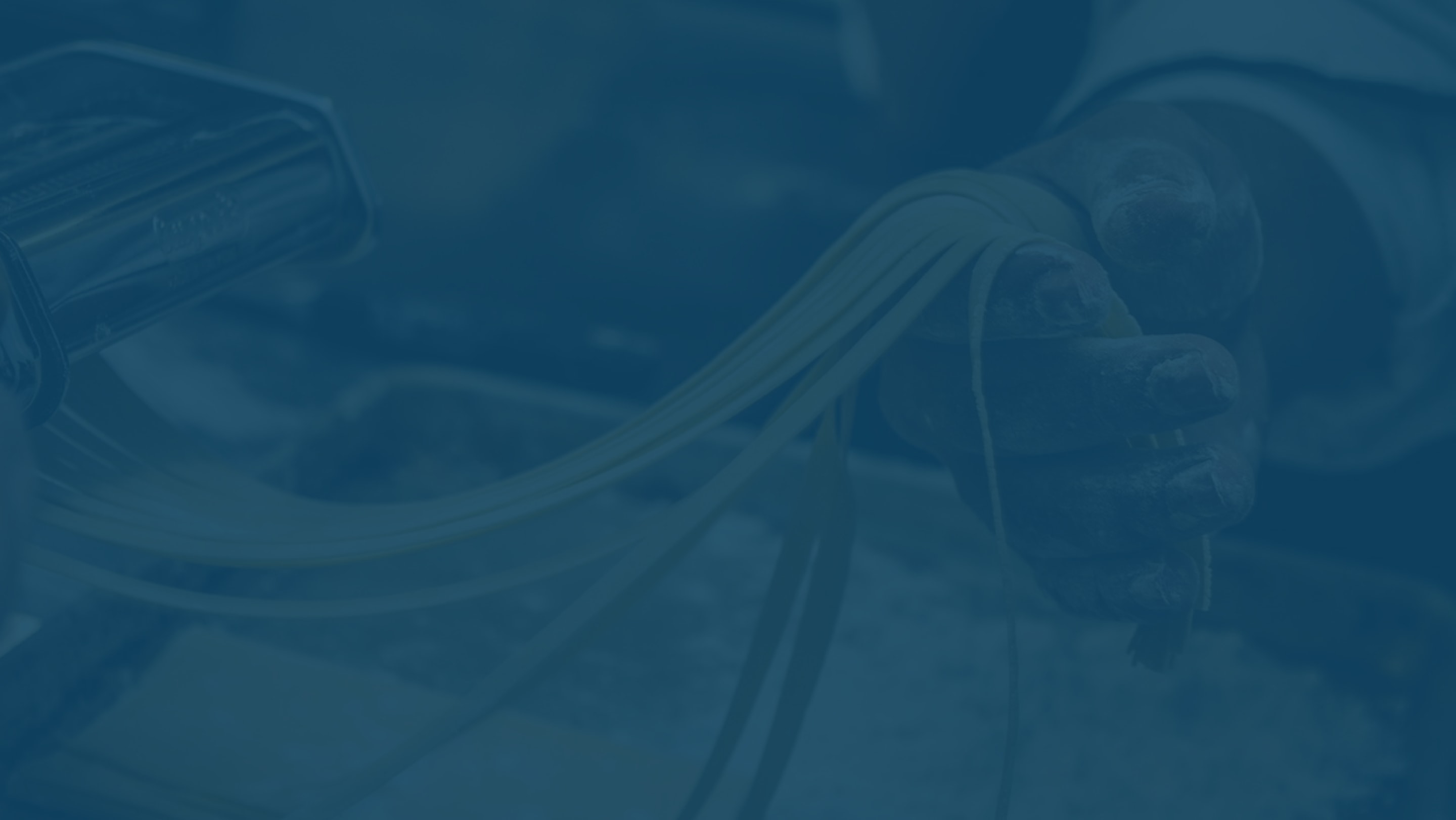 Helping businesses access the right funding at the right time.
Finance is one of the essential fuels that get businesses started, drives them forward and enables them to grow. Micro-businesses with 0 to 5 employees, which form the vast majority of New Zealand businesses, appear to have a harder time getting finance.
A 2018 Asia Pacific Small Business Survey reported that only 51 per cent of New Zealand small businesses found it easy or very easy to access external finance. Research conducted by the Ministry of Business, Innovation and Employment (MBIE) in collaboration with Duke University found a third of respondents reported access to finance was limiting their growth.
Options for finance are limited in New Zealand, and the major banks are the main avenue. There are few alternative lenders offering funding at affordable rates and the equity and angel investment market is small.
Designing for more options.
When designing a tool to help businesses get better access to funding, we discovered that most businesses have more funding options available than they realised.
To support the purpose of business.govt.nz making it easier for businesses in New Zealand to succeed – we designed, tested and delivered a new tool that helped businesses to better consider all their funding opportunities.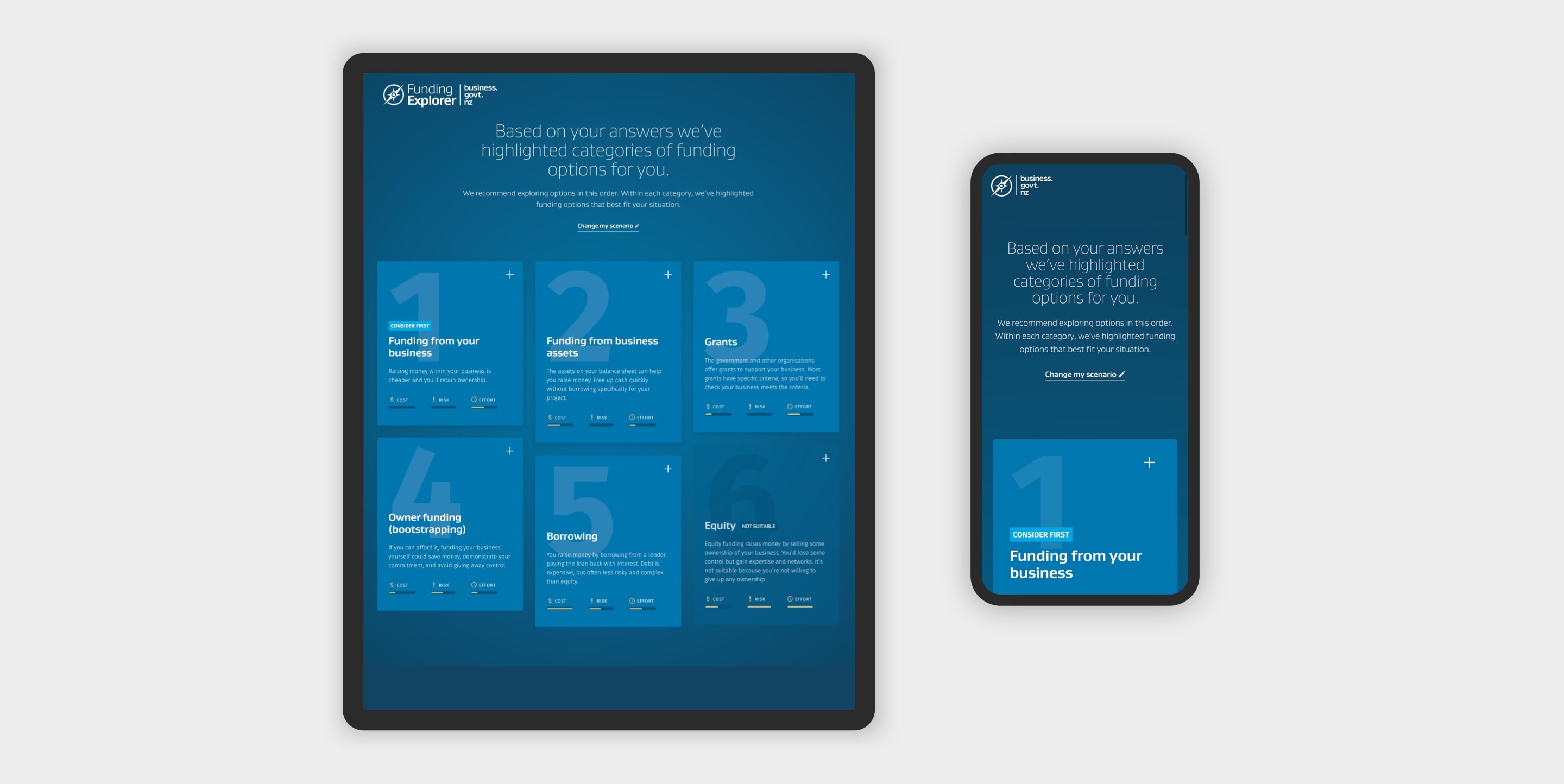 Starting with what we already know.
Based on existing research highlighting the challenges of businesses successfully accessing financing — we set out to design a tool that would help prepare a business case. We discovered through our initial research and validated by testing of prototypes that it was not just about preparing a business case – but about understanding the broader landscape of how funding works.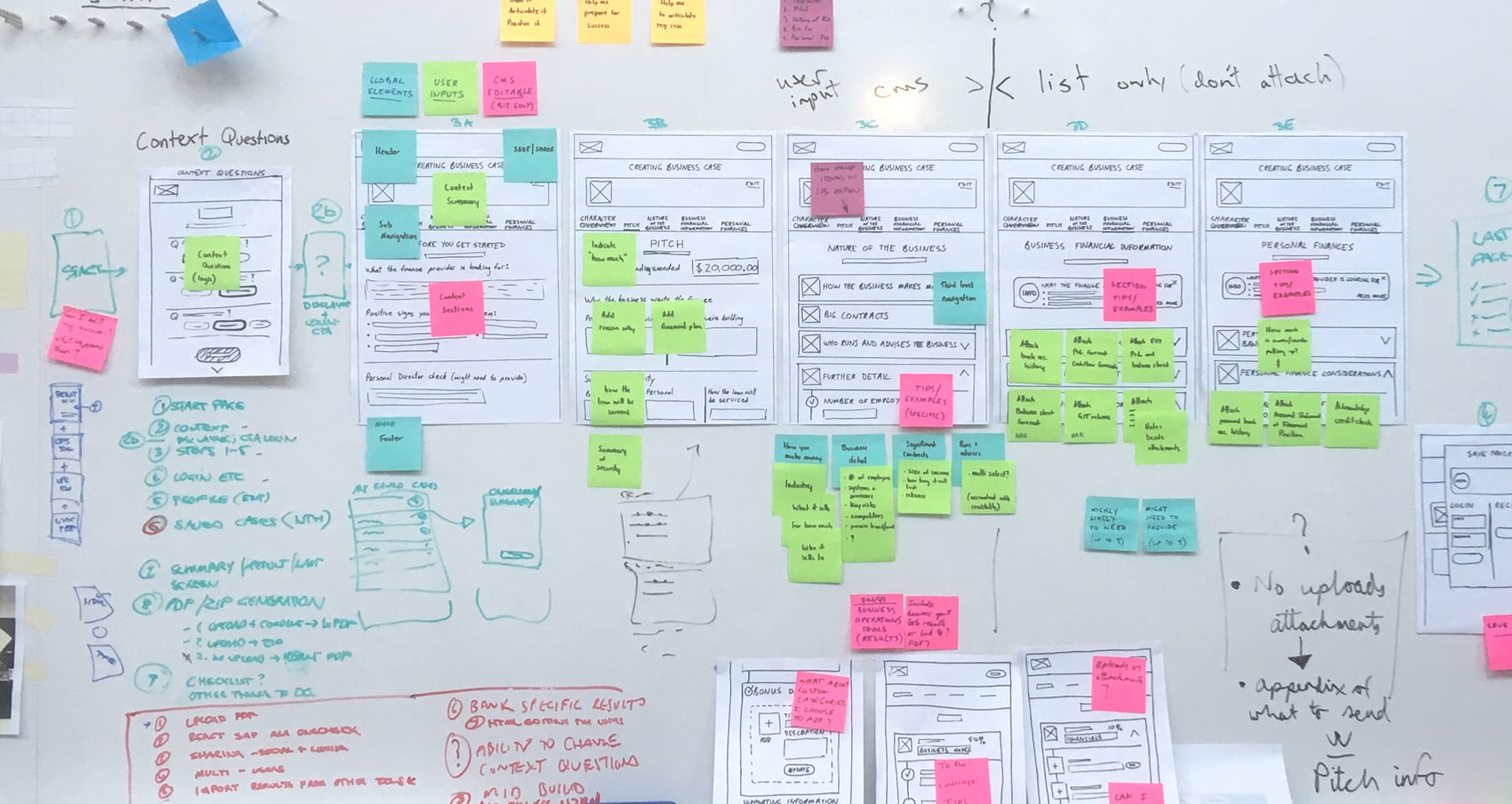 Understanding the full landscape of options.
The early prototyping uncovered that it was essential for businesses to understand the full landscape of funding available – including non-bank lending types of funding such as grants and equity sharing. Once they have explored the options – businesses are better able to prepare a business case or pursue the option that is right for their needs.

Narrowing down the right options into the right order.
A natural language search tool helped refine the options for the specific context of the business – helping to narrow down the options available. Results provided highlighted all the options available as well as the order in which a business should consider them. A business user was then able to review the different available funding types and develop a better understanding of each.

Getting access to the right funding.
The tool is helping businesses better understand all sources of funding, which may be more suitable and to help them discover options they might not have realised were possibilities.
The tool is helping to ensure businesses are confident they are on the right path by making informed and balanced decisions that are critical for the success of their business.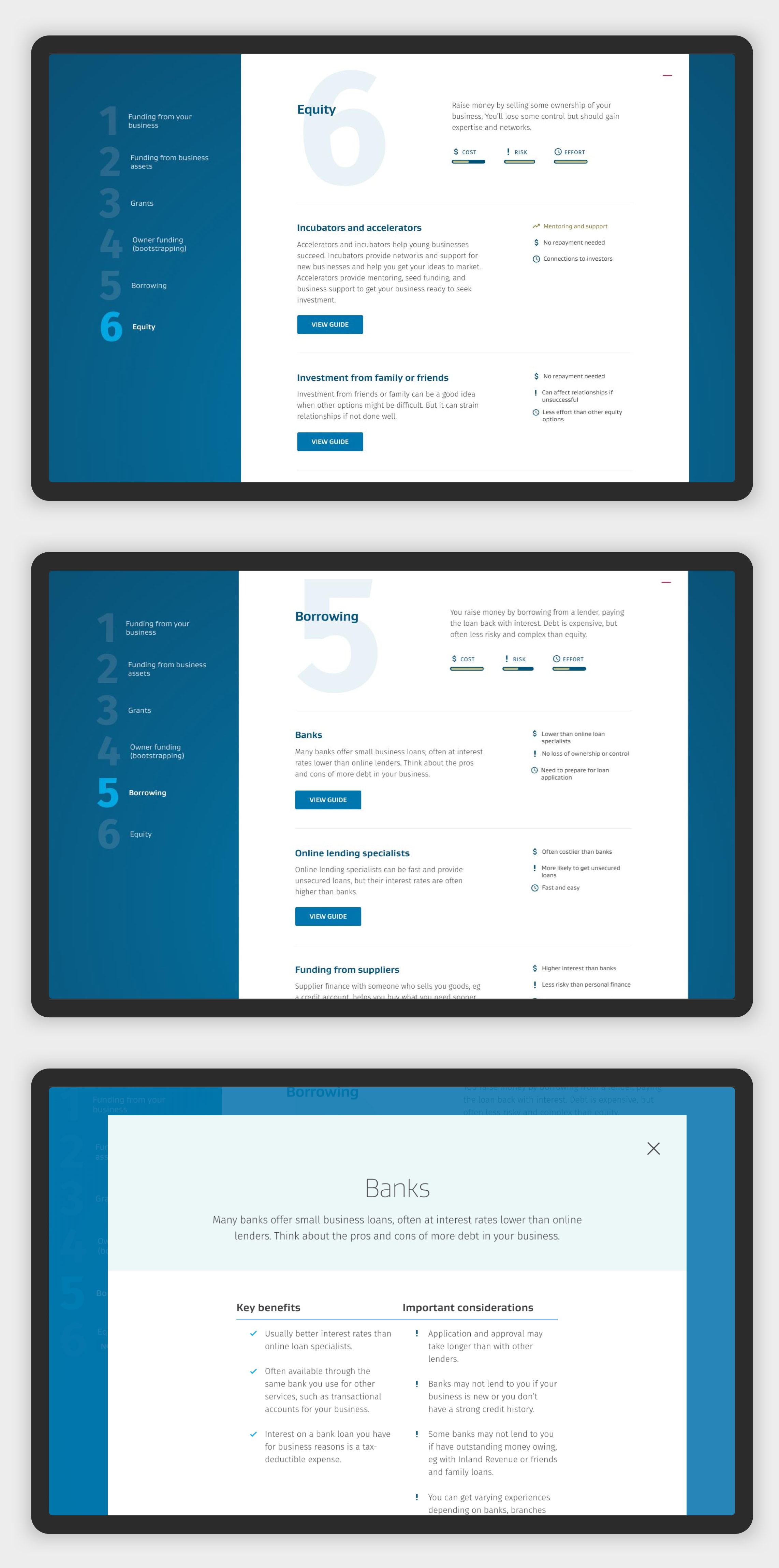 Project: Funding Explorer
Working with business.govt.nz
The new Funding Explorer tool is part of an ongoing programme of work with business.govt.nz to provide digital tools and resources to make it easier for small businesses in New Zealand to succeed.